With a double-digit lead in the second half, owning the ball and plenty of time to shoot the final shot or force overtime, Ohio State instead gave Florida a chance in regulation and the Gators didn't. not wasted.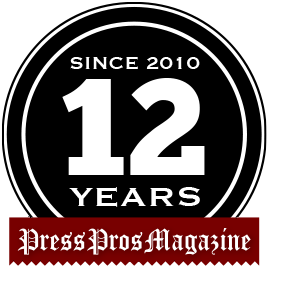 Fort Myers, Florida – When an opposing player who has made one of the nine shots throws a 28 foot buzzer to beat you, it is tempting to attribute the defeat to bad luck.
Resist that temptation in the event of Ohio State's 71-68 loss to Florida on Wednesday night.
The Buckeyes (4-2) didn't take that loss as much as they deserved … with inconsistent shots, turnover issues against relentless defensive pressure and weak rebounds on the defensive end.
And, as an added bonus, OSU upped all of those failures with enough mental errors to fill a network newscast, including EJ Liddell's rushed and unbalanced horseman with eight seconds left while holding the hit. final guaranteed no worse fate than overtime and a chance to win the game then.
Instead, Liddell's shot rang out from the right side of the rim, bounced lazily and freely to the left side of the pitch, where teammate Jimmy Sotos hesitated and watched Florida retrieve it.
A pass on the field to Appleby gave him just enough time to cut to the middle and launch in front of a Sotos who arrived late.
The shot whistled as the clock hit 0:00, mirroring how OSU won their Monday game against Seton Hall over Meechie Johnson's long treble with 2.6 seconds left.
This time around, the Buckeyes weren't so lucky and didn't deserve to be, not with 18 turnovers and several other wreckage possessions where the shot clock forced a scrambled, bad luck attempt to avoid. a 35 second violation.
Not with 13 shots on 20 free throws, including 2 of 6 of three ones and one bundled in a single minute after OSU took, and failed to build much, by a 56-51 margin.
And not with Florida, like Seton Hall on Monday, getting 16 offensive rebounds, which they converted to 16 second chance points.
"At the end of the day, we just weren't balanced enough with the ball," OSU coach Chris Holtmann said. "This is clearly an area where we need to improve. I think our guys fought and played pretty tough. We just couldn't shut it down.
Surely it was not for lack of opportunity.
OSU was leading, 51-45, when Holtmann won their second technical foul in two games, giving Florida four points instead of two at the whistle that earned Kyle Young his fifth personal midway through the second half. time.
That's right, Young, a fifth-year player, fouled with just under 10 minutes left after playing a minute less than that all night.
"It really hurts not to have Kyle for most of the game," said Holtmann. "With him and EJ out there he's a big pressure relief for us. It was a big loss when he came out with his fifth foul.
Of course, you can blame the officials for that, but it's also fair to ask what a player of this consequence is doing on the pitch with four encounters at this point, because it's fair to ask why an experienced player like Young doesn't. wouldn't fit the way officials call to action.
"I definitely wish I wouldn't have gotten a technique," ​​said Holtmann. "I think we can get a lot out of this game, and definitely a lot out of this tournament."
One thing OSU picks up on best quickly is how to deal with the opposing pressure.
Florida pressure up front made virtually every possession of Ohio an adventure, leading to long, scorching droughts that played a big part in the outcome.
That's no small problem to have with the No.5 Duke and his invasive Value City Arena slapping blanket cover for a 9:30 p.m. tip on Monday.
"When we have sometimes struggled, it is with teams that have really crept into our guards. Said Holtmann. "We have to find a way to improve with this. "
No kidding, because if that remains an affliction, finishing above .500 in the Big Ten will be a tall order. It is impossible to protect a lead when goalkeepers cannot play against pressure and teams cannot concede free throws with the clock running out.
Against Seton Hall, OSU let slip a 12-point lead in the dying minutes and had to win on Johnson's buzzer prayer.
Against Florida, Ohio State held a 47-37 advantage with 13 minutes remaining, then went scoreless for two minutes while committing three turnovers.
Florida offered an 8-0 flurry during that drought, but Ohio State rebuilt their advantage to 56-51. That's when Sotos, Zed Key and Liddell moved up to a 2-for-6 combination to botch margin building.
OSU still led 63-56, with less than five minutes left, but allowed a triple, returned it two more times and then had to battle possession for possession.
Liddell's two free throws at 1:57 put Ohio State ahead, 67-66, and Key was fortunate enough to extend the lead to three with a two-stroke chance at 47.1.
He was only one, however, and Florida quickly matched him when Liddell lost Anthony Duruji via a back screen for an easy lob dunk.
With the ball and 36 seconds left, Ohio State seemed doomed to nothing worse than overtime because that's how good, smart, healthy and experienced teams play the last few seconds in such a situation.
But OSU is currently just the latter, experienced, but not smart, and certainly not mentally harsh.
This deficiency manifested itself in the loss to Xavier, almost led to a loss to Seton Hall, and came back to bite the Buckeyes against Florida again.
If the triangle were to break in Holtmann's favor at Thanksgiving, he would likely ask for some of the maturity his team is supposed to showcase and manifest by Monday night.
Bruce Hooley is the Digital Marketing Manager for PressPros and the host of the Bruce Hooley Show on 98.9 FM The Answer. He also hosts the We Tackle Life podcast on iTunes and GooglePlay.